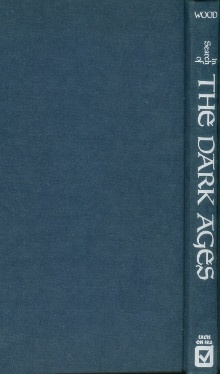 In search of The Dark Ages
Wood, Michael
Facts on File Publications, New York/Oxford, 1987.
British History - Roman Empire - the Romano-British Society - Anglo-Saxon immigrants - British -the original islanders- and English -the Anglo-Saxon new comers - Scandinavia, Vikings - Anglo-Saxon Kings, Offa, Alfred the Great and Athelstan - Annals of Wales - The Anglo-Saxon Chronicle - Hardcover - Used
In-4, cartonnage éditeur, 250 pp.
Illustrations en noir et blanc in texte.
Bon état d'ensemble. Un coin frotté, gardes salies, sinon bon état intérieur.
afficher le sommaire
Introduction - Genealogy Table - Chapter 1. Boadicea - 2. King Arthur - 3. The Sutton Hoo Man - 4. Offa - 5. Alfred the Great - 6. Athelstan - 7. Eric Bloodaxe - 8. Ethelred the Unready - 9. William the Conqueror - Postscript - Book List - Index.
Consacré à l'histoire britannique du premier millénaire, cet essai retrace les siècles qui séparent la conquête romaine de la "Bretagne" en 43 après J.-C par l'empereur Claude de l'invasion normande, après la victoire de Guillaume le Conquérant à Hastings en 1066.
"The modern British are a nation of immigrants. This book spans a period of a thousand years of their history. Its framework is the gradual transformation of mainland Britain under the impact of various indvading peoples.
"The original inhabitants, the Celtic-speaking Britons (ancestors of today's Welsh), were overcome by the Romans after AD 43. There was initial, bitter resistance, culminating in the savage revolt of Boudica 60-61, but for over three centuries Britain was a relatively prosperous province of the Roman Empire."
SUR LE MÊME THÈME
---