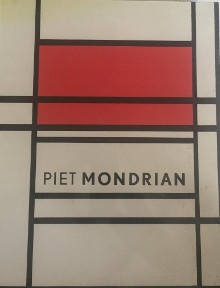 Piet Mondrian
1872-1944
Bois, Yve-Alain et al.
Leonardo Arte, Milan, 1994.
Dutch Painting - 20th Century - Piet Mondrian - Abstract Painting - Monographs - Texts in English - Catalogue of Exhibition - Paperback - Book in Fairly Good Condition
In-4, broché sous couverture rempliée et illustrée en couleurs, xvii-400 pp.
Avec 100 illustrations en noir et blanc, 200 en couleurs.
Catalogue en langue anglaise.
Bon état d'occasion. Couverture un peu frottée et salie, petit morceau d'adhésif blanc en coiffe de tête. Très bon état intérieur.
afficher le sommaire
Introduction - Chronology, Joop Joosten with Angelica Zander Rudenstine - Catalogue, Joop Joosten with Angelica Rudenstine - The Iconoclast, Yve-Alain Bois - Learning from Experience, Hans Janssen - Exhibitions - Literature.
Ce catalogue a été édité à l'occasion de l'exposition Piet Mondrian 1872-1944 présentée au Gemeentemuseum de La Haye [18 décembre 1994 - 30 avril 1995], à la National Gallery of Art de Washington [11 juin - 4 septembre 1995] et au MoMA, New York [1er octobre 1995 - 23 janvier 1996].
"Although Mondrian is generally recognized for his powerful influence on twentieth century art, architecture and design, his achievement as a painter as been underestimated.
"In this volume, his identity as a modern artist is addressed in detail. While the continuity within his entire evolution is fully explored, particular attention is paid to moments of dramatic change : his discovery of modernism and later of cubism ; his struggle toward abstraction ; his invention of the "neoplastic" style for which he is best known ; and his dynamic development of that style from the 1930s until the end of his career."
SUR LE MÊME THÈME
---