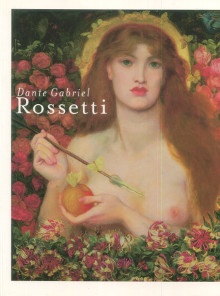 Dante Gabriel Rossetti
Julian Treuherz et Edwin Becker
Waanders Publishers, Zwolle, The Walker, Liverpool, 2004.
British Art - Pre-Raphaelism - Victorian Painting - Dante-Gabriel Rossetti - Poetry - Jane Morris - Catalogue of Exhibition - Paperback - Good Condition
In-4, broché sous couverture illustrée en couleur, 248 pp.
Nombreuses illustrations en noir et en couleur.
Bon état.
afficher le sommaire
Preface - "The most startingly original living" : Rossetti's early years, Julian Treuherz - "Beautiful women with floral adjuncts" : Rossetti's new style, Elizabeth Prettejohn - Sensual eroticism or empty tranquillity : Rossetti's reputation around 1900 - Notes - Photographs - Catalogue - Chronology - Bibliography - Index.
Ouvrage de référence en langue anglaise, ce catalogue a été édité à l'occasion de l'exposition Dante Gabriel Rossetti présentée à Liverpool, the Walker, et à Amsterdam, Van Gogh Museum, du 16 octobre 2003 au 6 juin 2004.
En 2003, la Walker Art Gallery de Liverpool -où est conservée la Venus Verticordia de 1863-1868- consacra au fondateur de la Confrérie Préraphaélite une exposition rétrospective majeure, la première depuis 1973.
SUR LE MÊME THÈME
---