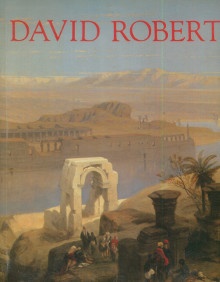 David Roberts
Helen Guiterman and Briony Llewellyn
Phaidon Press Limited, Oxford, 1986.
British Painting - David Roberts - Travel, Topography and Prints - Pictures of the Near East - Catalogue of Exhibition - Paperback - Good Condition
In-4, broché sous couverture illustrée en couleur, 128 pp.
Nombreuses illustrations en noir et en couleur.
Bon état d'ensemble. Coiffes et coins émoussés.
afficher le sommaire
Foreword - House-Painting and Architecture, Ian Gow - Roberts and the Theatre, Pieter van der Merwe - Travel, Topography and Prints, Michael Pidgley - Roberts's Pictures of the Near East, Briony Llewellun - Notes - Note on Roberts's Patrons and Friends - David Roberts - A Chronology of his life and Life and Related Events - Catalogue - Bibliography - Lenders - Index.
Ce catalogue a été édité à l'occasion de l'exposition David Roberts présentée Barbican Art Gallery, à Londres, du 6 novembre 1986 au 4 janvier 1987.
David Roberts R. A. (1796-1864) was a prolific artist and an adventurous one. In a life of travel he depicted in dramatic oil paintings and watercolours vivid scenes from the Mediterranean and the Near East.
SUR LE MÊME THÈME
---